Have you been searching for Realtors, but have yet to find one that you feel comfortable with?
…Look no further…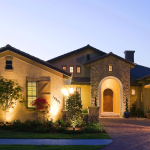 Selling your home, with today's current market conditions, takes an approach that WORKS!
Getting top $$ for your home in Today's market means you need:
proper market positioning

solid marketing principles

good negotiation skills &


to be aware of the competition your home will face
No matter where your home is located, these principles need to part of your home marketing strategy the moment you decide to list your home for sale. The hard part is finding a real estate professional that will actually know what these things mean or who can do them effectively enough to sell your home for the most money possible.
Our real estate team has sold properties in almost every city of Broward county and as far North as Port St Lucie. Although many homeowners often think selling their home requires some special set of skills that only their 'neighborhood real estate agent' has, the truth is, the principles for selling your home for top dollar are all the same in any market. The only difference is knowing the value of the home relative to the location, which can be determined pretty easily in most communities that aren't made up of entirely custom homes. We know because we've done it time and again.
Why Hire Us?

Unlike most Realtors that try to tell you that they're the best and try to convince you they walk on water, we'd rather let our past clients share their experience of working with us on our Testimonials page. 
Our goal and vision to to be able to take the guess work out of the home selling process by leveraging solid marketing principles, setting expectations of the sale process and timelines with our clients, managing the transaction from beginning to end, and using our experience to hedge any problems before they have the opportunity to present themselves.
If you've taken the time to see what our past clients have said about working with us (you can HERE) then you can be sure that we're Realtors who take client satisfaction very seriously. We know that selling a home is one of the biggest transactions most people ever face and our goal is to not only make sure the sale of the home goes well, and we get the best price possible for your property, but that you are well informed and comfortable during the process, from contract to closing.
So don't wait any longer! If you're looking for real estate agents that care about YOU and know how to get the job done right (just read our client reviews) then give us a call or fill in the form on this page. We'd love to speak with you and see how we can serve you. Let us show you how you can get the most money for your home with the least amount of headache in the process. Simply contact us Today!
CALL US at (754) 227-2258 or fill in the form on our Contact Page…
P.S.- Please understand that we do not work with every client that contacts us. We can only work with so many families at a time to give our clients the service they deserve, and for that reason, choose our clients carefully.