Thanks to a little known First Time Buyer program offered in Broward County, called the Mortgage Credit Certificate Program, home buyers working with The Dustin Miller Team and a county approved lender are able to take advantage of up to $2,000 per year of income tax credit for up to 30 years!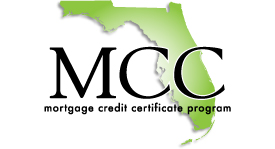 Some of the benefits of the Broward County Mortgage Credit Certificate Program are the following:
Receive up to $2,000 per year in tax credit for up to 30 years when you buy a home using this program

Get pre-approved for a higher purchase price since you can use the credit from the program toward your qualifying income (Approx. $166 in additional income toward your mortgage payment which equates to approx. a $20K higher purchase price)

This program is easier to qualify for compared with many of the other grants or city sponsored programs which means a faster approval process and easier guidelines. This program is beneficial to most first time home buyers that fit some of the following criteria:
Have not owned a home in the prior 3 years (some exceptions exist for rental properties that were primary residences in the past)

Earn less than $85,920 per year for a 2 person household or less than $100,240 for a 3+ person household

Are purchasing a property for $391,153 or less

Are willing to take the required 1 hour online first time home buyer class (this class is Free)
There are other criteria as well, but these are some of the main requirements that first time home buyers must qualify for.
This program is not available with many of the main stream lenders and very few Realtors are even aware this is available to their clients. Working with Realtors, like us, who understand this program and the process involved, as well as a mortgage company that is approved to write a loan with this mortgage credit, is the only way to be sure you will be able to take advantage of it.
Don't wait! If you're thinking of buying a home and fit the criteria above Contact Us Today and let us help you put more money in YOUR pocket when you buy a home with us.
If you've already started working with a Realtor and they haven't told you about this program (or don't even know it exists) then call us and work with Real Estate Agents that will help put money in YOUR pocket. We know what we're doing and have lots of happy clients. Take a look at some of our Client Testimonials here.
Find out if you qualify for the Broward County Mortgage Credit Certificate Program by clicking the button below. We'll contact you shortly after to see if you're able to take advantage of this great program.